Buddha Weekly has published an article about Venerble Robina's Upcoming visit. An interview with her will also be published soon on Buddha Weekly. Please click here for the full aricle featuring a video of her teaching and a past TV interview.
---
Three Higher Trainings: ethics, concentration, and wisdom. Venerable Robina Courtin teaches the vitally important Three Precious Trainings in a weekend workshop in Toronto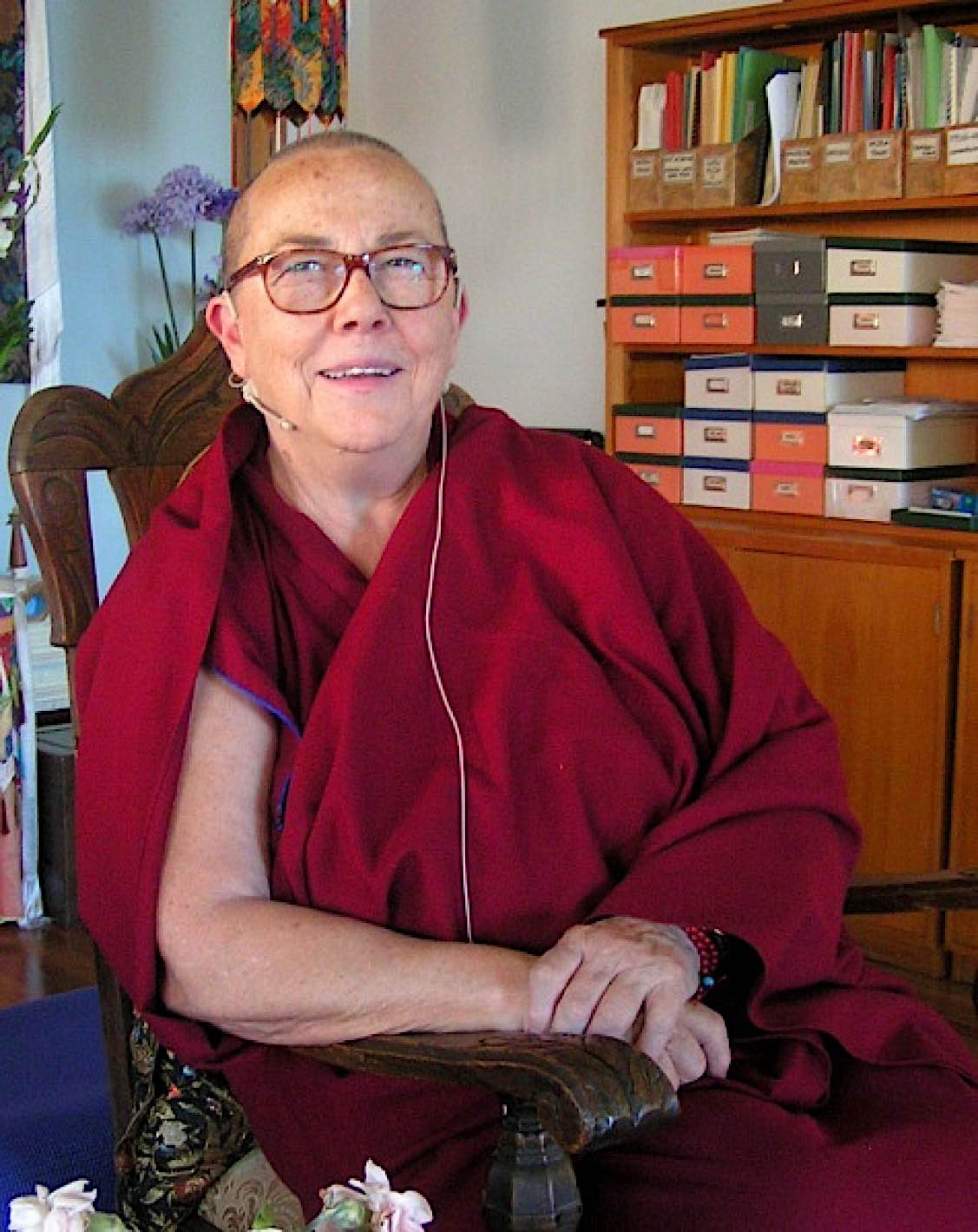 The three higher trainings — triśikṣa in Sanskrit — are arguably the most important teachings to a Buddhist. Sometimes the three trainings are described as "ethics, concentration and wisdom" and other times as "discipline, meditation, and wisdom" — but, either way, the words don't capture the essence of these higher trainings, which after all, ultimately are the path to full liberation.
Even though they sound straight-forward — there's nothing complicated about the notions of ethics, concentration and wisdom — they are considered higher trainings, and by definition, are sophisticated and nuanced teachings. They apply to all Buddhists, regardless of path: Theravada, Mahayana, Vajrayana.
How nuanced? Discipline, meditation and wisdom are translations of Sanskrit — and not the best equivalents. Discipline or ethics, for example, are poor replacements for the original Sanskrit and Tibetan: Skt. adhiśīlaśikṣa; Tib. ཚུལ་ཁྲིམས་ཀྱི་བསླབ་པ་, tsultrim kyi labpa; Wyl. tshul khrims kyi bslab pa. A better translation, albeit in two words, would be "acting appropriately" — but even that is a poor substitute.
Even though the Three Higher Trainings are a lifetime's work, where do we start? Venerable Robina Courtin, who will be in Toronto teaching on this topic, said: "Happiness is the mind that is free from junk: clear, blissful, happy and stable."